Enhanced ERP with Cloud-Based, Spend Management Tools
Spend management is a term used to describe how enterprises manage their spending especially around manufacturing and production activities.  The term is intended to include such processes as outsourcing, purchasing, e-procurement and supply chain management.
Cloud-based spend management solutions help organisations obtain deep insight and control on their corporate and business spending. One way this objective is achieved is by linking the purchasing and sales processes, making them more efficient and mutually accountable. Another way is by connecting projects, contract management and procurement transactions to supplier collaboration and automatic invoice processing. The totally integrated business software offers one single platform, and therefore a single point of focus, for managing and controlling all purchases and corporate bills online in the cloud.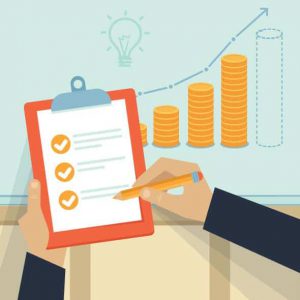 Anyone who manages a business needs to keep control of costs, know risks and control them in the proper manner. This means you need access to reliable and real-time information on income and expenses at all times. From purchase requests and contracts to vendors or recurring bills getting real-time accurate information can make a tangible difference on the bottom line of the company. The ideal cloud-based spend management solution offers you a 360-degree view of most spending in great detail, providing you with the insight needed to effectively manage the financial and operational performance of your procurement organisation.
Despite the fact that handling spending is a premier goal for almost all businesses, good spend management has historically been difficult to implement, especially in an M&A (manufacturing and assembly) environment where two or more systems must be matched. With present cloud-driven advances, purchase managers can take advantage of the same benefits found in other ERP systems but designed specifically for their purpose, ie. cloud-based spend management
A cloud layer built on ERPs can permit vendors and users to shell out and manage procurement and bills from one point of contact. Cloud-based spend management can be comprised of an ERP for source-to-contract, procure-to-pay, as a front end for vendors, or even as a front end for customers – providing a specific fit-for-purpose spend management environment without all the issues of managing many ERP environments.
Bista solutions partners with NetSuite to show how cloud-based spend management is used, so your organization can derive value, secure bottom-line savings, and provide greater control of all aspects of your spend management.
Please feel free to reach us at sales@bistasolutions.com for any queries on NetSuite Solution and its related modules. Also, you can write us through feedback@bistasolutions.com and tell us how this information has helped you.