Food Wholesale & Distribution ERP
Food wholesale & distribution ERP addresses many issues that wholesaler and distributors face on daily bases like food spoilage, regulations, inventory & supply chain distribution. Food distribution and wholesale ERP manages all the inventory arriving from suppliers on different lead times. It includes all items, their description, cost, ingredients, and expiration etc. and then distributing the product through delivery to end users.
Managing wide variety of suppliers is complex and difficult process, Food wholesale & distribution ERP is developed to track and manage all the inventory flow from the arrival of the product to customer delivery. Food Distribution ERP provides a clear view of business and helps in forecasting the future business decisions. It provides the real-time reports to make important decisions. Food distribution and wholesale ERP is a cloud-based ERP that decreases the complexity of food business and provides 360-degree view.
Some Key Food Distribution & wholesale business challenges that Bista can resolve:
Increase Sales & Customer Satisfaction
Maximize sales with visibility on opportunity and leads
Increase sales by forecasting the sales and order pattern from the earlier information stored in CRM
Automate order processing with Electronic Data Interchange (EDI)
Manage complex pricing like trade promotions, discounts, coupons, and rebates etc.
Manage recalls process and repeat orders at ease
Supply Chain Management
Streamlines inventory to match supply and demand
Get a more visible view on supply chain by tracking material from the point of supply to destination
Quick response to customers and suppliers on new order request through Food distribution ERP
Track inventory manufacturing and expiration date and activate the inventory on first order first out bases to reduce the spoilage and increase the customer satisfaction.
Manage Recalls Process
Food wholesale & distribution ERP manages complete traceability from delivery to total recall
It manages the complete movement of product as it is shipped
Quick response to recall
Quick identification of the lot or supplying warehouse or storage unit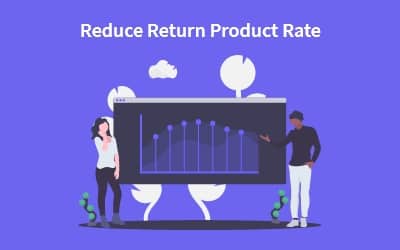 Streamline warehouse and logistics management
Improves inventory accuracy & customer service
Food wholesale and distribution ERP automates management of warehouse operations like picking, put away, replenishment, shipping, delivery etc.
Increases labour efficiency, stops warehouse errors and automated data collection
It provides integration with third party logistic systems and automatically manages and updates data
Supports all kind of shipment services from small packing to full track load
Reduce Return Product Rate
With Food wholesale and distribution ERP inventory and delivery errors are eliminated
Real time order update with complete information automatically and employee is updated with complete details on real time bases thus eliminating any errors
Product return details are fetched against the order and any errors occurred in product delivery are removed quickly
Enabling Strategic Financial Management
Gain real time insight to company performance and capabilities
Adhere to support all types of international accounting standards
Complete solution to manage all accounting at one place
Leverage financial analysis to enable managers forecast future business activities
Capable of multi-language and multi-currency
Improve strategic performance with 3600 view of business performance
Some Of Our Recent Food ERP Client Testimonials