What is Cloud ERP
With the onset of cloud computing, ERP has become more mission-critical than ever before. Cloud ERP is ERP software made available by a cloud service provider through the internet. Cloud-based ERP simplifies adopting an ERP system since hardware & infrastructure is taken care of by a third-party expert. With ERP the hardware management and creating the space for setting up ERP onsite premises have been removed by moving all the databases to the cloud safe and secure.
Why Cloud ERP Suits your Business?
Every organization with multiple department or Divisions need to communicate and interchange the database. To do so Cloud ERP connects all the departments at one place by giving them automated quick responses anywhere available environment
An organization where the quantity of Database produced is high and complex

An organization where each department is using a different project management software and facing trouble in integrating data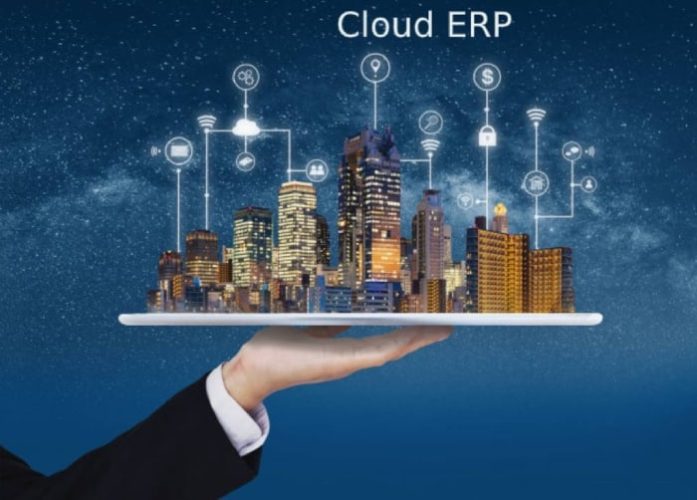 An organization that is still producing outdated products & services because sales & marketing feedback is not reaching the product/service design team

An organization where customers are not happy because of product returns and customer complaints are not being answered properly

An organization where accounting takes lots of time & effort

An organization where upgrading the current ERP system is a costly affair
Benefits of Cloud ERP
Faster implementation and operation
Increased Productivity/productivity due to Mobility
Growth in security and reliability
Centralized data
Large size data storage
Low maintenance cost
No premises cost
No hardware implementation required
Fast accessible
Highly Secure
Database available at ease on different locations
A strong Cloud ERP system, keeping all business processes and data centralized, is the pillar for making an agile and competitive business. It offers many features such as— quicker implementation, efficient storage of data, and scalability — which are the reasons many SMEs are taking up this new method of deployment.
To know more contact us or emaill us at sales@bistasolutions.com.