HOW A CLOUD ERP PLATFORM CAN HELP MANUFACTURING COMPANIES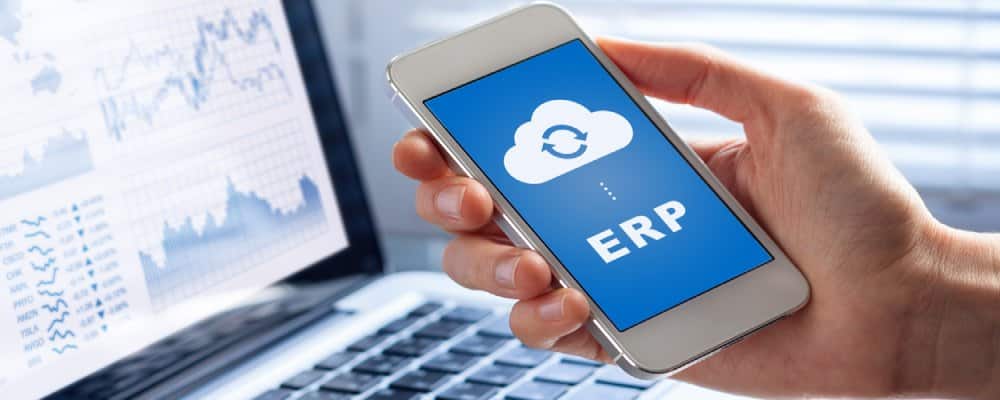 Today, companies across industries are using business software tools to manage their organizations. However, many of them are still struggling to balance their costs effectively. Mostly due to multiple disparate systems that cause process bottle necks, productivity, and efficiency issues. Manufacturing companies especially have recently started to realize the value that Cloud ERP brings as opposed to on-premise ERP systems.
According to an IDC report, while most manufacturers still believe in investing in on-premise systems, many technology driven businesses have turned their focus to SaaS and cloud-enabled software. This focus is geared by the need for flexible and agile business applications that are can be easily implemented, configured, and updated
Today, cloud computing is at the forefront of business management and is ushering new business models for manufacturing companies, both strategically and operationally.
Why Cloud ERP?
Easy SLAs: In times of virtual work especially, manufacturing companies with a cloud-first strategy are realising cloud's real value. One of the key benefits that it brings is the ability to delegate the Service Level Agreement (SLA) of an entire solution, from infrastructure to application, in place of components.
Decreased cost of ownership:  It is also widely recognized that a cloud ERP platform can reduce complexity and total cost of ownership and increase reliability. It enables faster development processes and decreases risk. Companies that usually take an ad hoc approach miss out on many of cloud's benefits and experience a variety of pitfalls.
Real-time visibility and flexibility: Integrated business software suites are transforming how manufacturing companies operate their processes. This is mostly through the ability to access data in real-time, eventually increasing their visibility and flexibility.
Increased security: Cloud-based ERP solutions offer enhanced security measures that protect your business's data when it is at rest and when it moves from your systems to the host servers. Robust cloud ERP systems allow robust security controls such as fully guarded premises and physical access management that are economically unachievable with typical in-house, on-premise deployments.
Higher data visibility: A strong Cloud ERP system like NetSuite usually has built-in performance monitoring tools that provide deep insights into the application's behavior and expose minute details about performance metrics.
Which cloud ERP can you adopt?
As a leading cloud ERP company, NetSuite has championed the cause to deliver not only a true cloud platform, but also strives continuously to develop a truly integrated suite for our growing global customer base of more than 21,000 users.
Why NetSuite Cloud ERP?
In an ROI study by independent analyst firm Nucleus Research, customers using NetSuite's integrated cloud business suite accelerated their financial close times by up to 50%, improved sales productivity by 12.5% and increased inventory turns by 50%, among other efficiencies
The research also stated that the ROI of cloud ERP can be achieved relatively quickly and this delivery model brings IT cost reductions and increased employee productivity to the broad range of the companies using it. Small and medium businesses can also achieve other important benefits from ERP in the cloud, such as increased inventory accuracy, better customer satisfaction and increased sales.
Why choose us as your NetSuite Cloud ERP partners?
We at Bista work closely with you to implement, integrate, and optimize Netsuite for you. Having implemented more than 250 ERP projects across the globe, our professionals offer technical expertise and unparalleled customer support.
We excel in offering Netsuite implementation, customization, and integration services. We can even strengthen your current NetSuite implementation with other technologies like machine learning. With the help of our consultants and engineers, we pride ourselves on our ability to translate complex operations into simple real-time business applications. Be it manufacturing, distribution, food processing, professional services and much more, we offer industry expertise to all software requirements.
Reach out to us and get a free NetSuite consultation now!