Hire Odoo Developer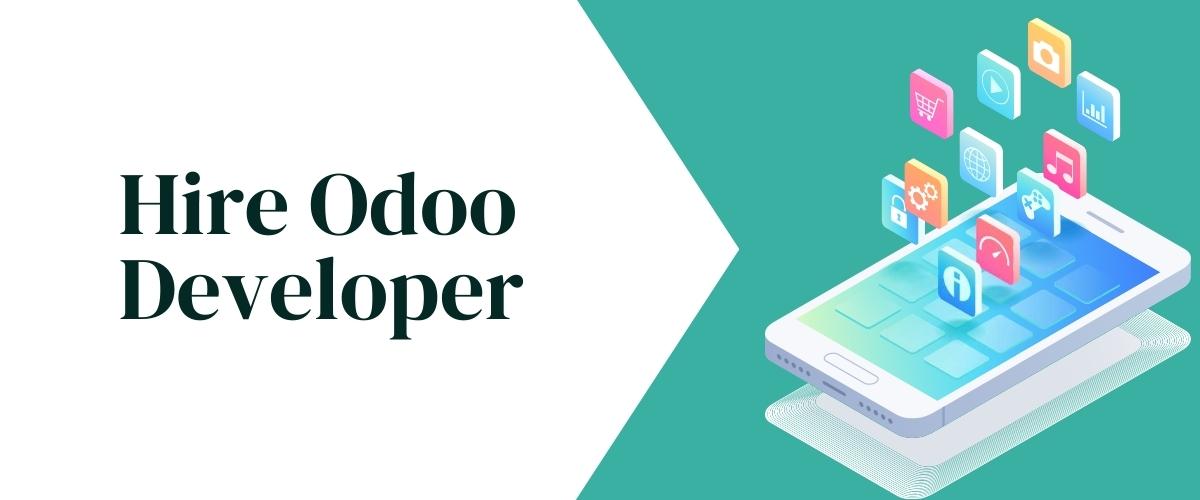 Hire The Best Odoo Developer
When you choose Odoo as your ERP system, the struggle for seamless analysis, deployment, implementation, customization, and integration begins. When your current staff is unable to think outside the box, hiring someone from the outside may be the answer! Hiring a third person will always bring new and original ideas to the table, and when this new recruit collaborates with the existing team, amazing energy is bound to flow. It will also ease some of your worries and prove to be a good decision when you get more cost-effective and expert-level quality results. If you looking to hire Odoo developer, you are in the right place, contact us.
Why You Should Hire An Odoo Developer For Your Company?
Hiring a developer can be very beneficial since they are already trained and skilled for the task; nevertheless, hiring someone on a permanent basis is more expensive.

You can hire a developer who is suitable for a given project since they have the expertise to execute the project on time, freeing up your time to focus on other vital elements of your company.

Hiring a developer alleviates tension because all you have to do is pay them and wait for their high-quality outcomes.

You are not bound to choose the same developer for all of your projects, the hiring process is extremely flexible. You can easily adapt to the project's requirements and your own judgment.

It becomes much easier to communicate with the hired developer and request that they resolve any project-related issues as quickly as possible since what follows is a developer headache.
Bista is a well-known Odoo gold partner, with over three decades of experience in business application implementation. For clients all across the world, we are the preferred choice. We have a team of developers and consultants who will work with you and your team to plan the development, implementation, and integration of your ERP system with your current business operations.
We provide the best solutions with our consultation and expertise to design and maintain such a large application with minimal impact on the business while also limiting risk. We all know that controlling and maintaining an enterprise system is not something that can be done in a matter of days or weeks. To avoid all of this uncertainty and risk, choose a professional and skilled ODOO developer with extensive ODOO understanding, which you will undoubtedly acquire from Bista. 
Benefit Of Hiring Odoo Developer from Bista
Round-the-clock support.
Greater flexibility.
High-quality standards.
A transparent system.
Increased ROI.
Skilled and devoted Odoo developers.
Industry-specific Developers.
A ready team of more than 200 developers.
No legal liability regarding Employment.
Option for Flexible Engagement.
Language and time zone compatibility.
 Why is it rewarding to choose Us? 
     

350+ Satisfied Customers.
      250+ Fulltime Odoo Developers.
      3+ decades of experience.
      10000+ Active Users.
      Award-Winning Odoo Gold partners.
      Hassle-Free Project Management.
 Dedicated service with all Odoo-related features 
 

Odoo development

 

Odoo Core Customization

 

Odoo module development

 

Odoo Training

 

Odoo Support

 

Odoo Testing

 

Odoo Integration
Hire Odoo developers to work on your dream project today. We've helped companies of all sizes and industries, including startups, software firms, digital agencies, and many more, allowing them to choose from a large pool of experienced developers at a lower cost than the rest of the industry. Connect With Us to Discuss Your Requirement Today.