Jaspersoft Integration with Odoo
Today for a Business owner, measuring the Business performance is one of the major challenges, getting the track of Business and developing transparency is again a difficult task.
To help such Business owners, Bista Solutions enables you with the Best Business Intelligence tool "Jasper Soft", Jasper Soft is a comprehensive reporting tool which helps to create easy to use reporting dashboard as per the Business needs. And when you integrate this powerful BI tool with Odoo Open source ERP, the overall Business performance will definitely reach the sky.
Recently during Odoo customization "Bista Solutions" has integrated the Jaspersoft Software with Odoo,
Let's us understand, "How to Access Business Intelligence tool "Jasper Soft" in Odoo"
Initially you integrate the Jasper Soft in Odoo, and after integrating the jasper software you will find it as a menu in Odoo ERP System.
The 1st step is to enable and sync all the users with jasper software, In order to do that: Go to settings – General settings – Sync All Odoo Users in Jasper.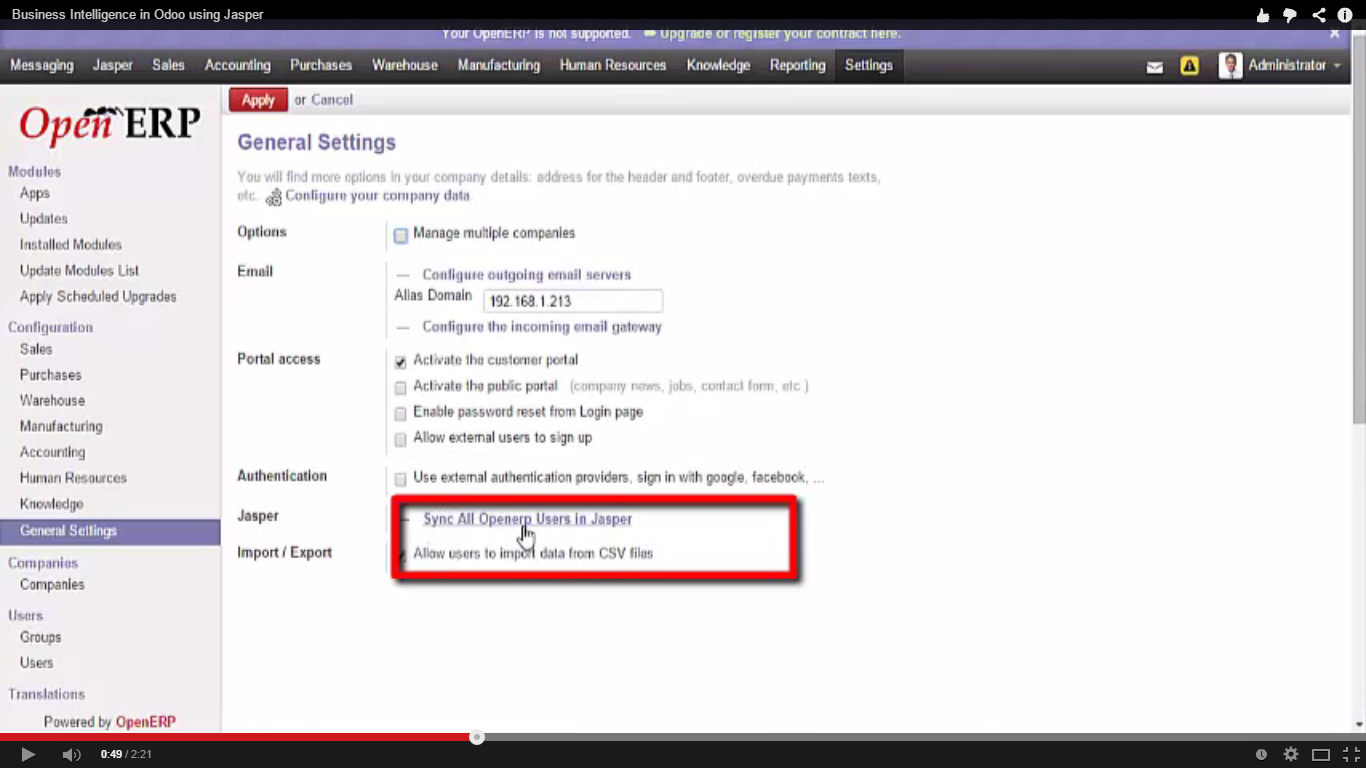 The 2nd step is to select the user to whom you want to enable the access of Jasper Soft tool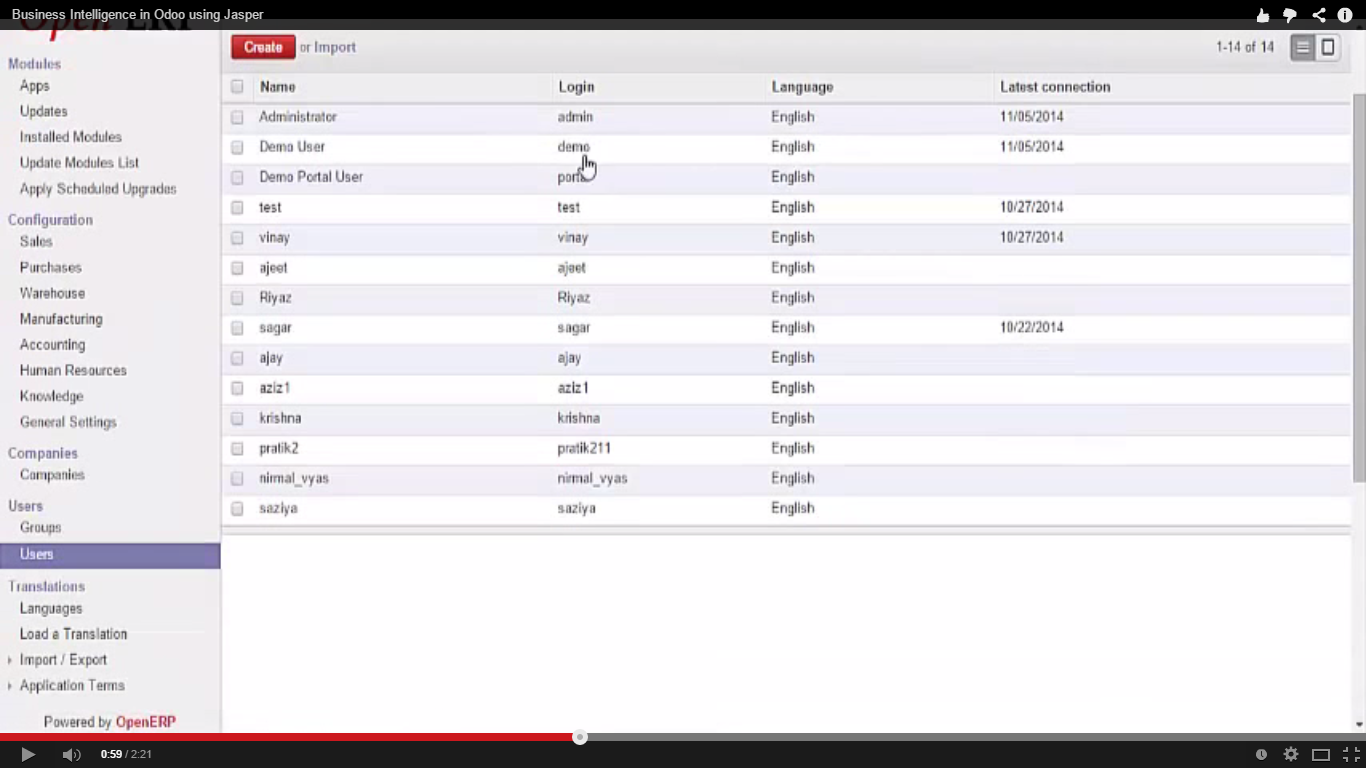 Click on Edit and then check mark on JasperSync Active to active the access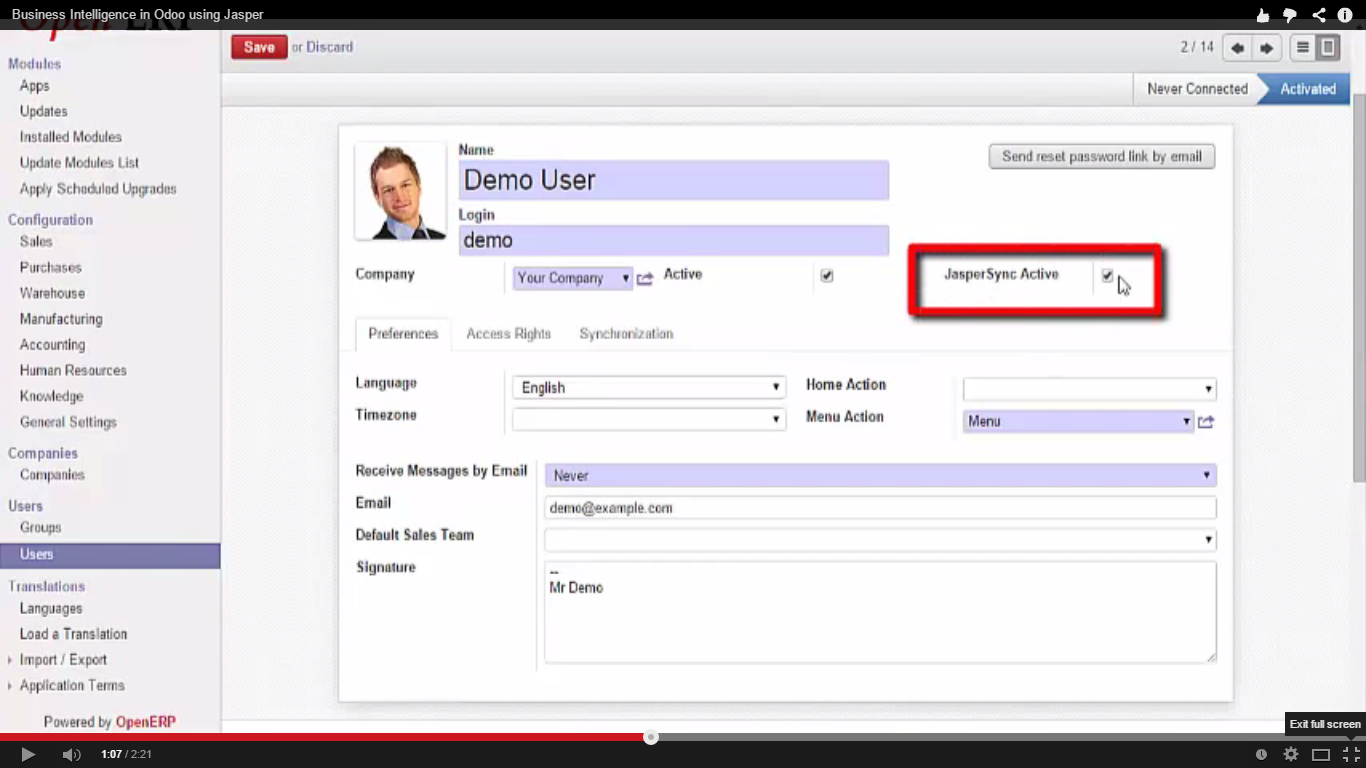 Now, Let us check the if the user is able to access the Jaspersoft from his Odoo
Login into the User Account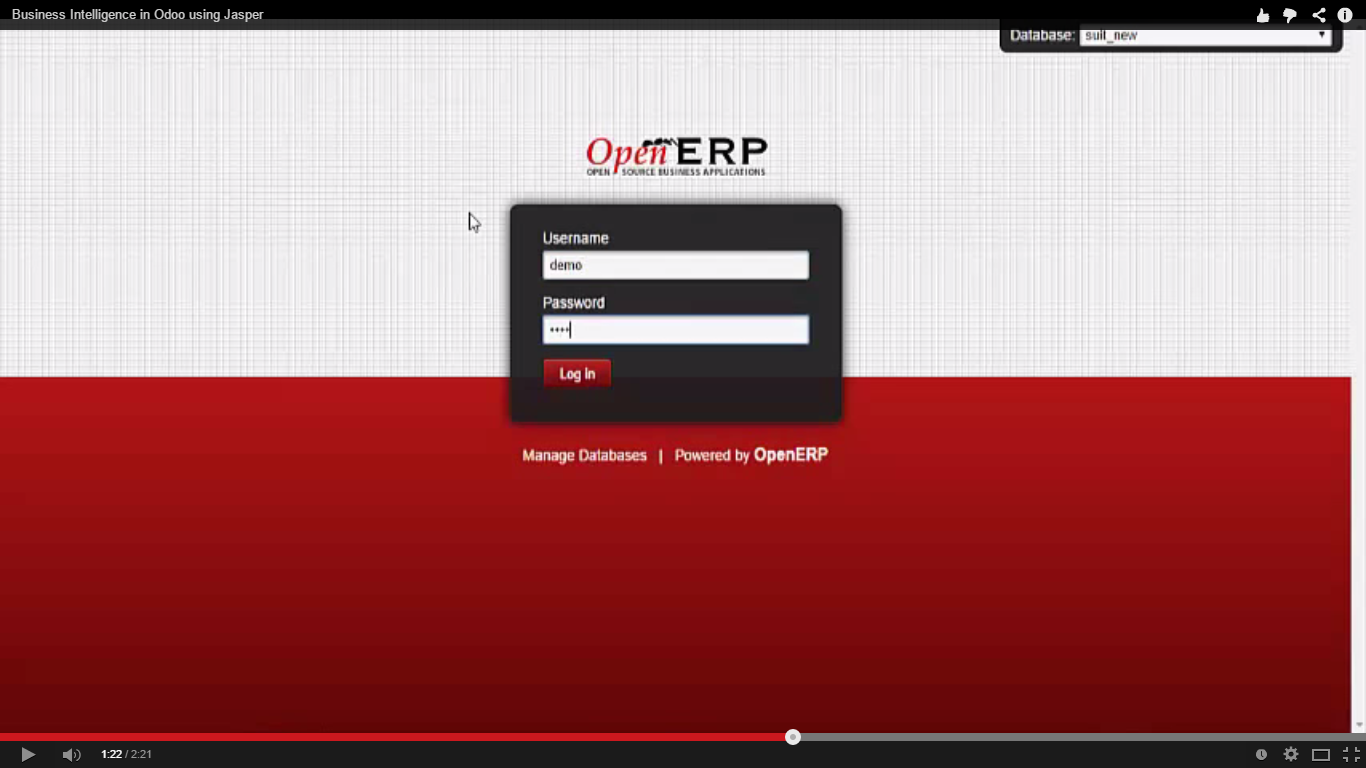 Hurry! The user is now able to access Jasper successfully using Odoo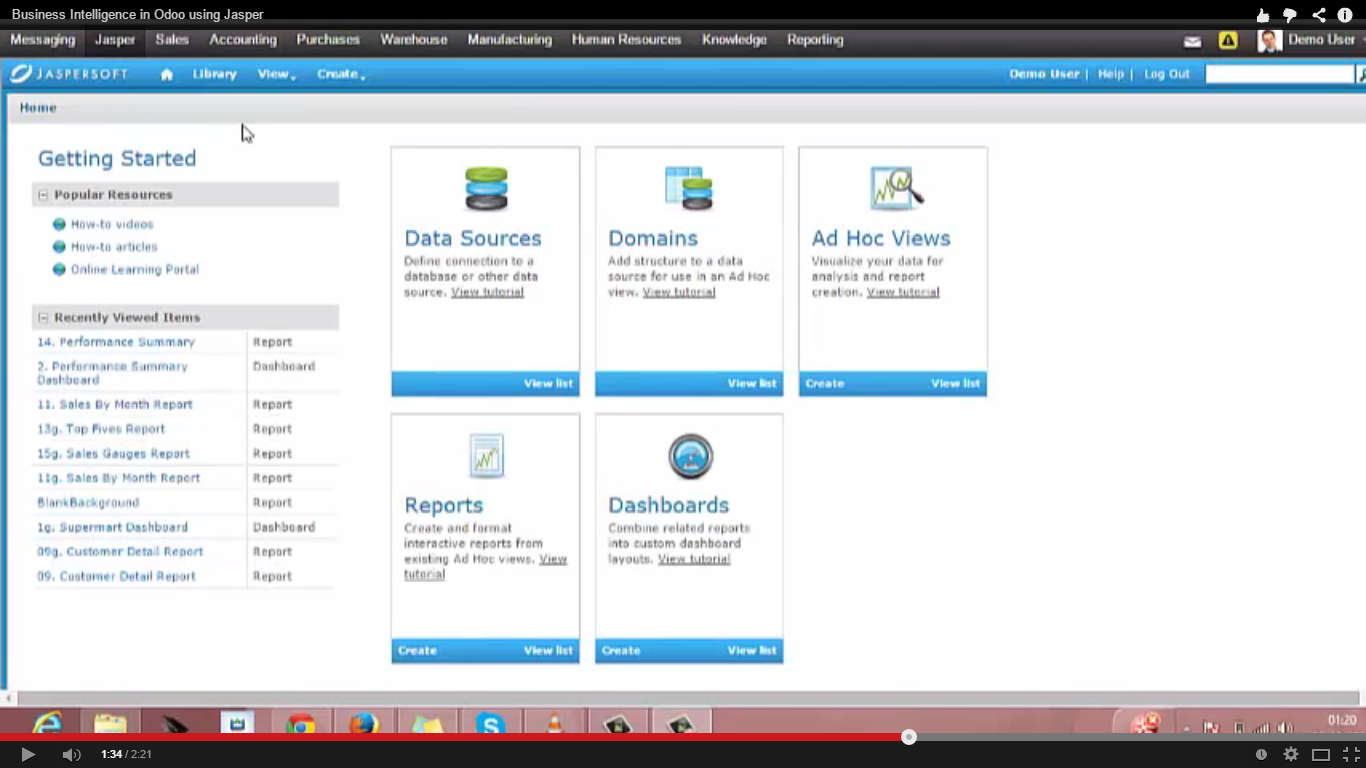 These are the few Dashboards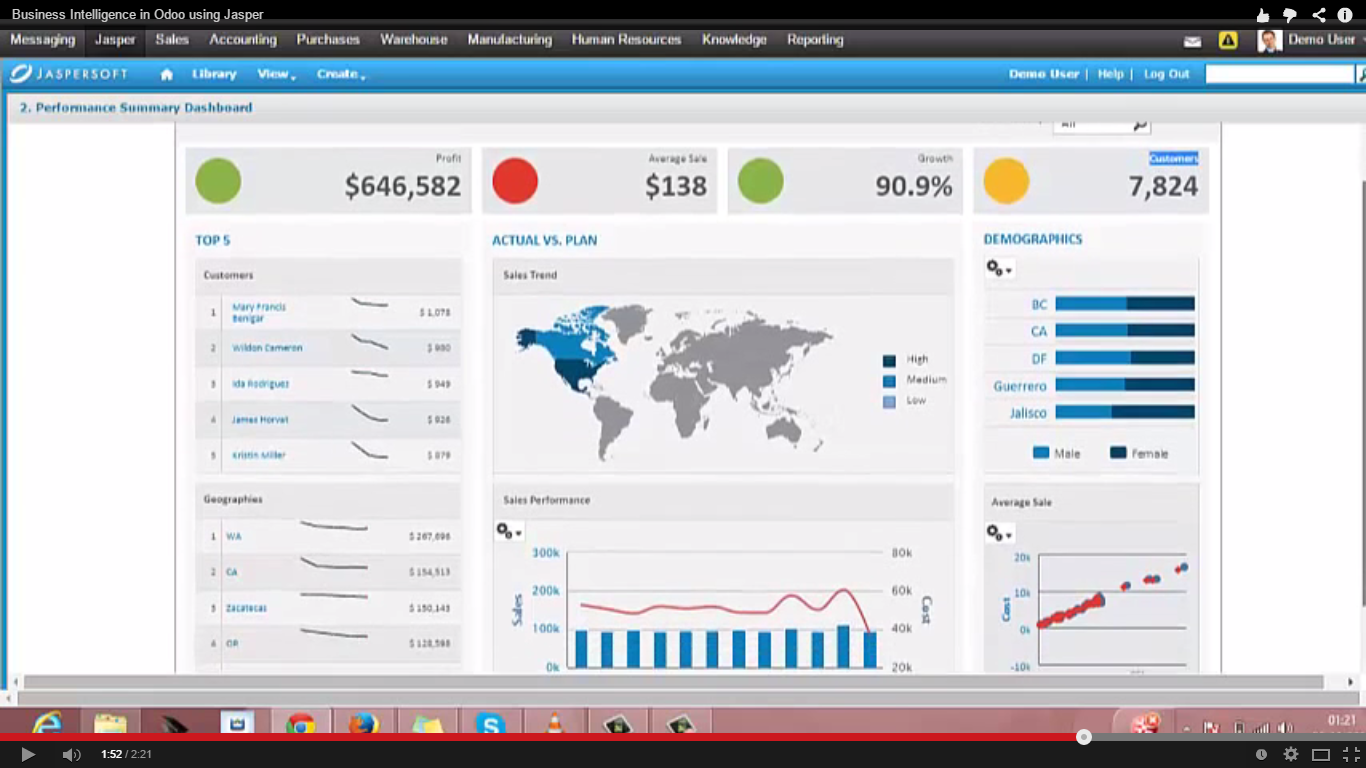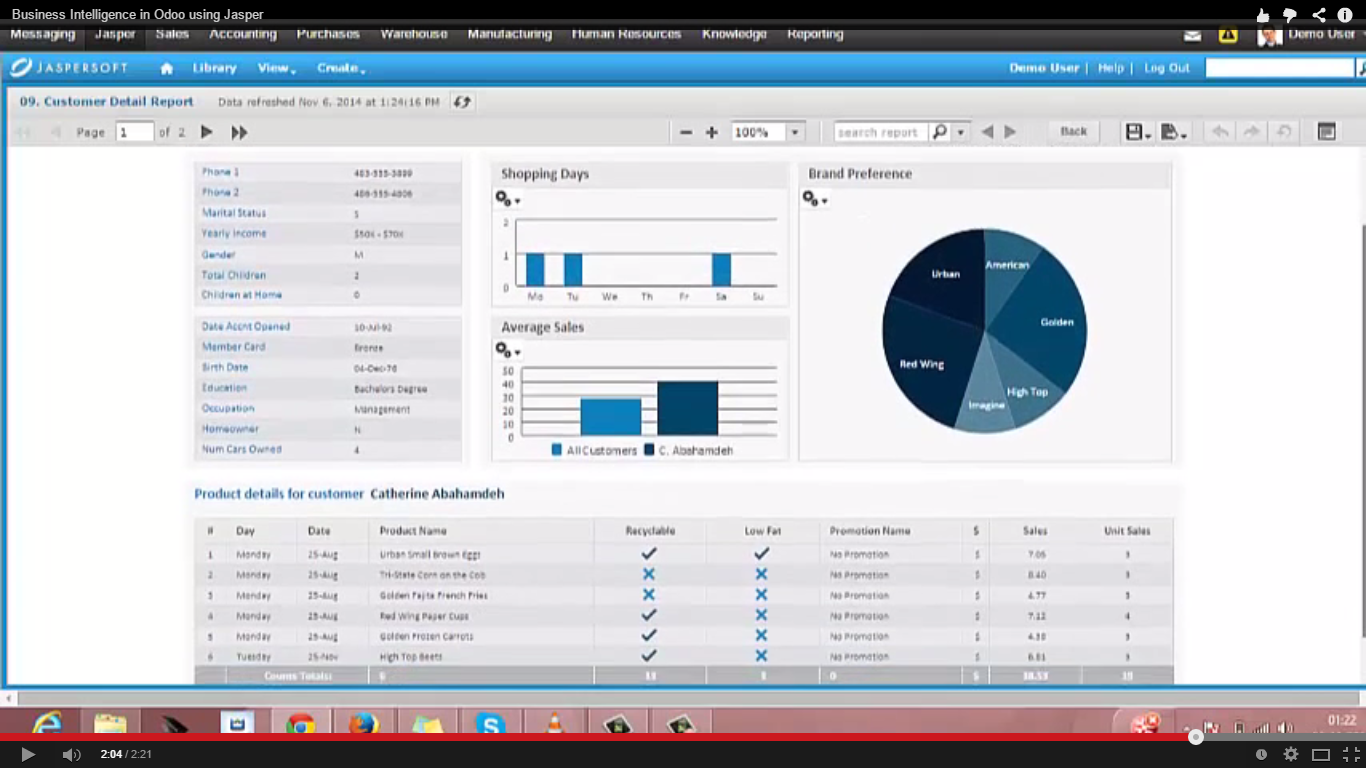 To request for a Demo, please contact us on:  +1 (858) 401 2332, or Email us: sales@bistasolutions.com