Lead Management software – Advantages & Precautions

Think that you have a great market but because of less sales force,  you end up eating the a very small pie of the market. Yes there are many businesses which only utilize a very small percentage of the sales leads every year, and this can be increase by deploying a lead management tool or  a CRM software which can track all your customer details such as the follow-up and providing other services to the clients & customer.
There are many department such as Marketing, Finance, HR etc; A major part of your company growth rate will be dependence on the sales achievement and entrance of new customer in your business. Every company allows that their sales force must be the powerful with respect to the  selling the products and services in the market but that also implicates, that powerful sales team is the one who can start by searching the prospect  and converting a prospects into an Account for a business on a continuous basis, which can be achieve through a sales/lead tracking/lead management software and proper follow up and customer relationship bounding .
As we all know that there are different stages in the cycle of sales which start from the calling or searching the clients till the closing. Every stage of a sales process must be proper ly automate as to achieve the target which might be a difficult, tedious, time consuming  with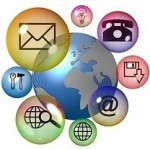 out  a lead management software or a CRM software.
Moving forward today there are Open source/ Proprietary CRM , Lead Management, sales tracking, Sales Force Automation software, available in the market today now it becomes very easy to  track each and every customer on the stage of the cycle he/she belongs to. Again now a days a lead management software or a sales tracking software are available on web based suitability where the user can check and handle the clients across the world through the internet, even tracking can be done through high end mobile phones.
Some of the points to be remember before the implementing a lead management software for your business, you must remember that:
The Vendor who is offering you with the software must provide your sales force the training onto the use of the lead management software.
A continual training and support is one of the essential part provided by the vendor.
Another option available as Software as a Service (SAAS) which is becoming more powerful where company don't do a hefty investment, in the server installation and other time consuming processes.
A methodical discussion onto the expectation from the lead management software with the provider is the most important part before the implementation.
There are many other points a business should consider before implementation of any lead management software