How Odoo eCommerce has impacted the eCommerce and Retail Industry? What are It's benefits?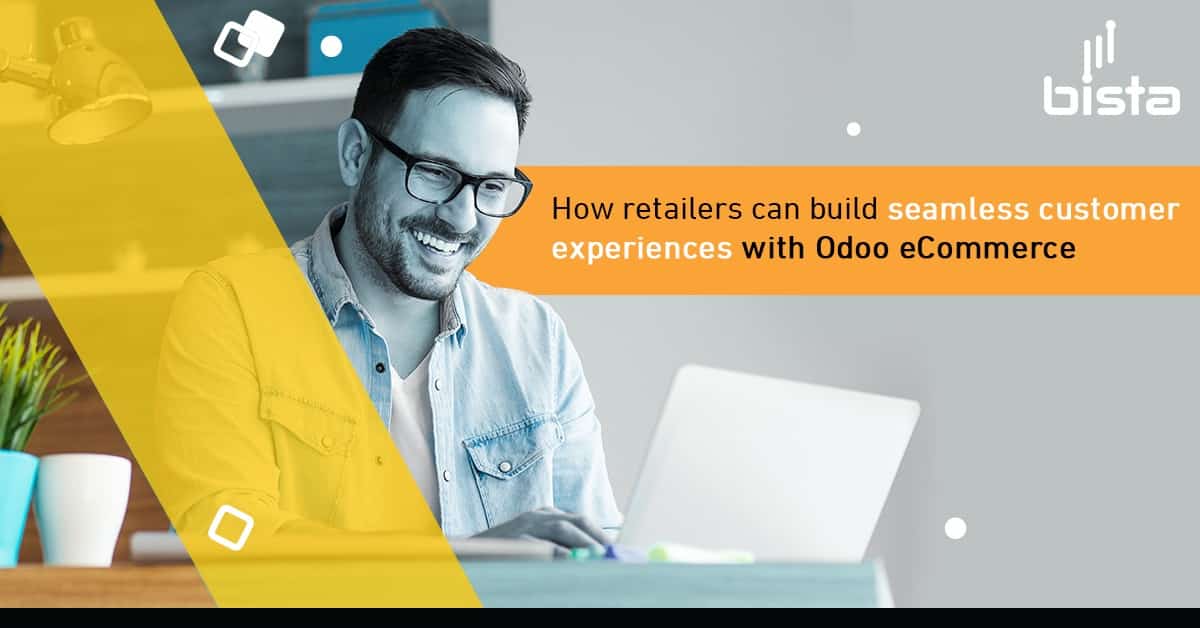 Odoo eCommerce| Odoo eCommerce benefits & Importance
With the everchanging impact of globalization and the rise of the internet bringing more options and awareness to customers. The retail & eCommerce industry has seen drastic changes over the years. Consumers today are not only extremely aware but also more involved in offerings of various retailers. This gradual yet congenial change has also led to an increase in the number of consumers expecting consistent and personalized experiences from retailers. In this atmosphere of cut-throat competition, retailers who can optimize customer data and predict user behavior are the ones that will be ahead of the curve. Understanding the buying behavior of consumers became important for the Retail & eCommerce industry and to do so eCommerce ERP's like odoo eCommerce achieved utmost importance.
Building seamless user experiences with Odoo eCommerce ERP  
Customer experience is the backbone of business success today. If retailers create seamless experiences for their customers, their chances of building brand loyalists increase manifold. One of the platforms that allow retailers to build flawless shopping experiences is Odoo Retail and Odoo eCommerce. From the very first interaction with the customer until the end, Odoo Retail & Odoo eCommerce helps build experiences that keeps bringing customers back.
Right when the customer comes to a retailer's page. Odoo Retail allows smooth customer onboarding that gives step by step instructions to help customers go to checkout with any blocking issues. Customers can then choose to log in as users or guests. The platform even allows registered users to gather their information like related messages, orders, invoices, registered claims, etc. One of the key roadblocks that customers face while adding addresses is shipping and delivery address. Odoo's unique Retail software allows customers to even skip the option of a shipping address.
For retailers with multiple products in the same category, Odoo eCommerce even allows users to compare products using its product comparator feature. Also allowing retailers to have two way-interaction and securing their sales, Odoo eCommerce provides real-time information to users.
With an easy checkout process, robust customer portal (order tracking, advanced shipping rules, and return management), order review and wish lists. Odoo retail lets retailers provide their customers with a seamless buying experience.
Delivering personalized services with Odoo eCommerce's predictive analysis 
The key to deliver compelling customer experiences is relying on a retail ERP system that engages with each customer personally. Odoo's cross-selling and up-selling feature suggests optional products related to items to increase retail revenues.
Another key thing that retailers need to keep in mind while investing in a retail ERP system is one that allows them to anticipate buyer needs and preferences. The predictive capabilities of Odoo eCommerce allow retailers to access a user's past product history (views and purchases) while providing customer service. It also helps get an insight into the customer's buying behavior and shows specific products on top of their webpage when they visit the retailer's website.
A robust retail ERP system like Odoo eCommerce also lets you highlight the best product in terms of quantities sold. It enables businesses to find the best customer in terms of revenue, display graphs with their monthly sales per product and even adds it to their dashboard.
This data-driven approach lets retailers understand users' needs and preferences allowing them to respond with customized engagement at every touchpoint. The one feature that allows retailers to make better business decisions. When it comes to their eCommerce business is that of measurability. Odoo eCommerce provides businesses with KPIs that help them track conversion rates (cart to order), average cart amounts, best sellers, etc.
Optimizing intuitive insights to build brand loyalists 
A retailer's relationship with the customer should not end with the purchase cycle. Instead, customers need to be engaged through post-purchase activities that motivate them to return to the retailer again. With Odoo eCommerce, retailers can build compelling shopping experiences. By retargeting users with abandoned carts, by launching email marketing campaigns, especially targeted towards them. Odoo allows them to keep track of the buying habits of registered users. Also sending them special offers and sale notices with Odoo mailing.
The data and dashboards offered by this highly predictive retail ERP platform. It allows retailers to send targeted offers based on a consumer's purchasing history. It lets them use this data to give loyalty rewards with points, gifts, and discounts with Odoo loyalty programs.
With this data-driven approach, businesses can increase their repeat customer rate. Since consumers tend to spend more time with brands that have positive omnichannel experiences with them. In the years ahead, investing in the right retail ERP system will the strongest competency.
Over the years, Bista has implemented several eCommerce implementations for clients like 180 vape mall, Lin Haw and Ventas & Pinnacle Promotions etc. 
Get your free demo with Bista Solutions now!