Odoo Cannabis ERP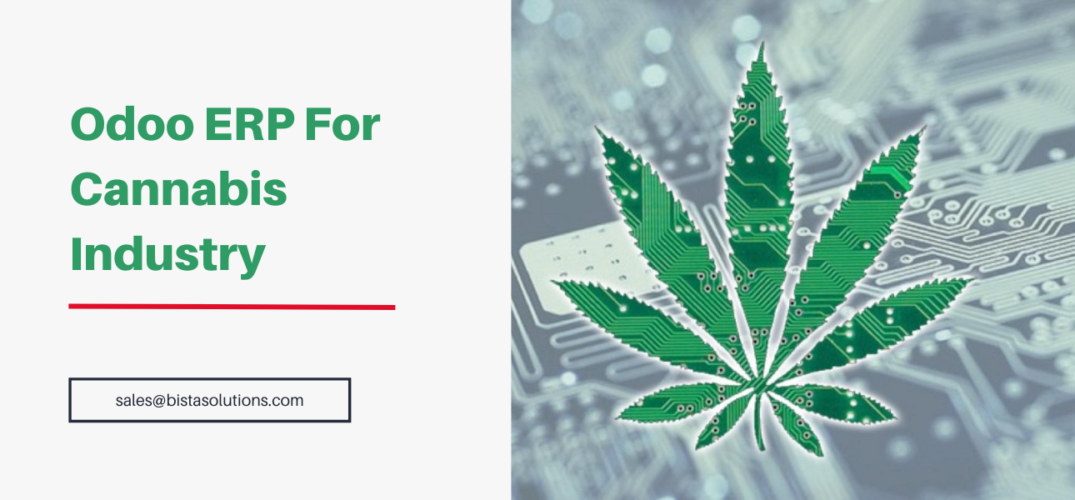 Odoo ERP For Cannabis Industry
"Odoo Cannabis ERP"
There is always an increasing growth in the cannabis market due to the higher demand for legal cannabis leading to the increasing number of cannabis legalization in various countries. Managing a cannabis business manually or via multiple software is an ineffective way & leads to over utilization of resource & time. To overcome this Odoo Cannabis ERP is single solution to manage your complete cannabis business.
As per U.S. Jurisdiction, 36 states have legalized cannabis for medical usage. The recreational use of cannabis is legal in 18 states and the 13 states have decriminalized its use.
According to one leading online portal, the legal cannabis market value was around USD 9.1 billion in 2020 and by 2028 it is expected to increase at a CAGR of 26.7%.
Since such a massive future is estimated for this industry, if we want to be a part of this industry we should be well equipped with a hassle-free business plan for the smooth flow and proper tracking. That's where Odoo comes in as a smart assistant.
Odoo covers all the requirements for hassle-free transactions when it comes to industry verticals. With the advanced open source apps of Odoo Cannabis ERP, one can build a smooth business flow for their cannabis verticals.
From Cultivation to Retailing all the processes can be handled with Odoo Cannabis ERP applications. 
Since most of the cannabis industry does batch cultivation, the manufacturing module in Odoo cannabis ERP is the perfect solution for smooth transition and tracking.
You can create a different work center for different cultivation processes and can track the duration of the finished products in the specific work center. 
With Odoo Cannabis ERP we can assign a unique identification number for each batch, we can track the progress of end-product manufacturing and can even compare the end product with the previous manufacturing batch since the raw material can be perishable; the end product of each batch may vary. We can even track the time consumed in each work center.
Odoo Cannabis ERP provides a different approval process for the end products, so once the end product is tested and the final approval is done, the end product can be sent to the different inventory locations.
With Odoo advanced inventory management we can have product traceability in each inventory location. We can also make internal transfers of products or even transfer the product directly to the customer location. Every detail of each transfer is maintained in the Odoo Inventory.
With the help of the solution providers like Bista, we can integrate METRC with our Odoo Cannabis ERP system, helping us to track the cannabis movement and compliance.
With the Project module, we can track the timesheet of the workers and can also create the accounting entries of sales and purchase of every single product with Odoo Accounting.
Then, we have Odoo reporting. In a single click, we can have detailed information of our process from cultivation to distribution. We can also create an interactive dashboard where we will get all our cannabis process information.
When it comes to Cannabis ERP. Bista has implemented advanced solutions to many of the clients in various countries.  If you need any assistance or customization for your Odoo Cannabis ERP Apps you can schedule a free consultation or demo with us using the Contact Form on our website.