Award-winning Odoo Partner. Awarded as best Odoo Partner 2022 in North America
Bista Solutions, Inc. is a certified Gold-Level Odoo Partner that offers implementation and customization services for the software. We've worked with Odoo since 2007 and have successfully implemented solutions for hundreds of businesses since then.
Bista was recently chosen as the winner of Best Odoo Partner 2021 for North America. (See a full list of accolades further below). Given this, you can be confident in our experience and service to our clients.
Read on to find out more about:
Bista's Gold Partner Status
Bista's Odoo Accolades and Awards
Bista's Implementation Experience
Bista's Implementation Methodology
Bista's Services
Odoo Gold Partner: What does it mean?
Odoo has three tiers for implementation partners: Odoo Ready Partners, Odoo Silver Partners, and Odoo Gold Partners. These certifications tell you about a partner's level of experience, their number of Odoo-certified resources, and their customer retention rate.
Odoo Gold Partners require 150+ new Enterprise users/year and have to have a customer retention rate of at least 80%. Therefore, when you go with a Gold Partner such as Bista Solutions, you are choosing a partner who is experienced, is currently active and up-to-date with Odoo, and consistently creates value for customers.
Best Odoo Partner Award
In addition to the above ratings, every year, Odoo gives out an award to its best partner. It chooses three nominees per region, and then selects one of these as the winner.
The criteria for the award include turnover and growth (# users), commitment, mindset, and client retention rate.
Bista Solutions is extremely proud to have been awarded Best Odoo Partner 2021 for North America. A full list of our accolades include:
"Best Odoo Partner of the Year 2021 North America" – WINNER
"Best Odoo Partner of the Year 2018 North America" – WINNER
"Best Odoo Partner of the Year 2016 US" – WINNER
"Best Odoo Partner of the Year 2015 Americas" – WINNER
We have to thank our clients, for staying with us year over year, as well as our strong relationship with Odoo, to win these awards.
Implementation Experience
When implementing an ERP solution, it's important to choose a partner who has a strong track record and can avoid some of the common mistakes made. Since becoming an Odoo partner in 2007, Bista has served hundreds of clients all around the world. Some of the notable companies we've worked with include Hyundai, Samsung, and COX Communications.
Another factor to consider is the partner's industry experience. Some of the verticals Bista has worked in include:
Manufacturing
Retail
Services
eCommerce
Automotive and auto parts
Business Financial Services
Education
Healthcare
Telecom
With Bista Solutions, you can be confident you're working with a seasoned ERP partner that knows the software inside and out. We also know the most common mistakes made during ERP implementations, and how to avoid these problems, and our history of successful implementations and customer retention speaks to that.
Implementation Methodology
Every industry and every client has unique needs. At Bista, we take a consultative approach where we strive to understand our customer's business and goals, and then create a solution that matches those requirements.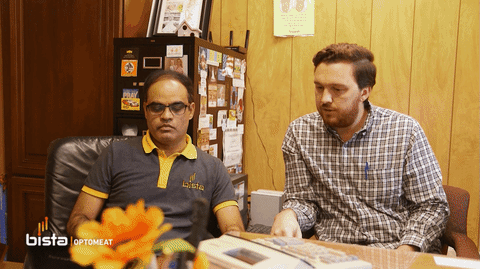 It's also important that the implementation partner is flexible and can adapt to changing circumstances. Bista Solutions uses an agile, modular approach, where parts of each solution are tested, and changes and new requirements can easily be answered in subsequent iterations. The modular approach also helps create a workable process for the business, in contrast to doing everything together.
Finally, one factor that separates Bista from many other partners is Bista's use of subject-matter experts (SMEs). We have SMEs for different functions (accounting, eCommerce, supply chain, manufacturing, etc.). This allows us to get the best understanding of your business and create solutions that not only match your requirements but also take advantage of best practices in those fields.
Bista's Services
The services Bista Solutions offers as a partner include:
Consultation
Implementation
Odoo Development
Odoo Integrations
Odoo Customization
Data Migration
24/7 Support
We also offer services for business process management, business intelligence, and IoT, to supplement our client's Odoo systems.
Bista Solutions' headquarters is located in the US. We also have multiple locations in Canada, UAE, India, and Ukraine, and serve globally.
If you're considering implementing Odoo, get in touch! We can chat about your business needs and see if Odoo is a good fit for you. You can reach us using our contact form or at +1 (858) 401 2332