How To Manage & Forecast Your Resource Planning ERP
by bista-admin
Apr 28, 2015
The success of a project depends on planning, organising and managing resources.  A project begins with resource mapping and for any Project manager Resource mapping is important and challenging task. . Improper resource planning affects project delivery, control on project, leads to lack of task accountability and clarity. Research says only 34% of the projects are delivered on time and on budget with desired functionality, because of improper resource planning.
Organizations have limited resources to perform tasks. Hence it becomes important for project manager to successfully execute a project within the available resources.
Bista has developed customized module in OpenERP Odoo which helps Project Managers to track which resource is engaged on a project and monitor resource level during/end of the project.
With the help of this module you can actually simplify your Resource planning as you easily track the number of resources available and resources that are busy and the resource that are on leave.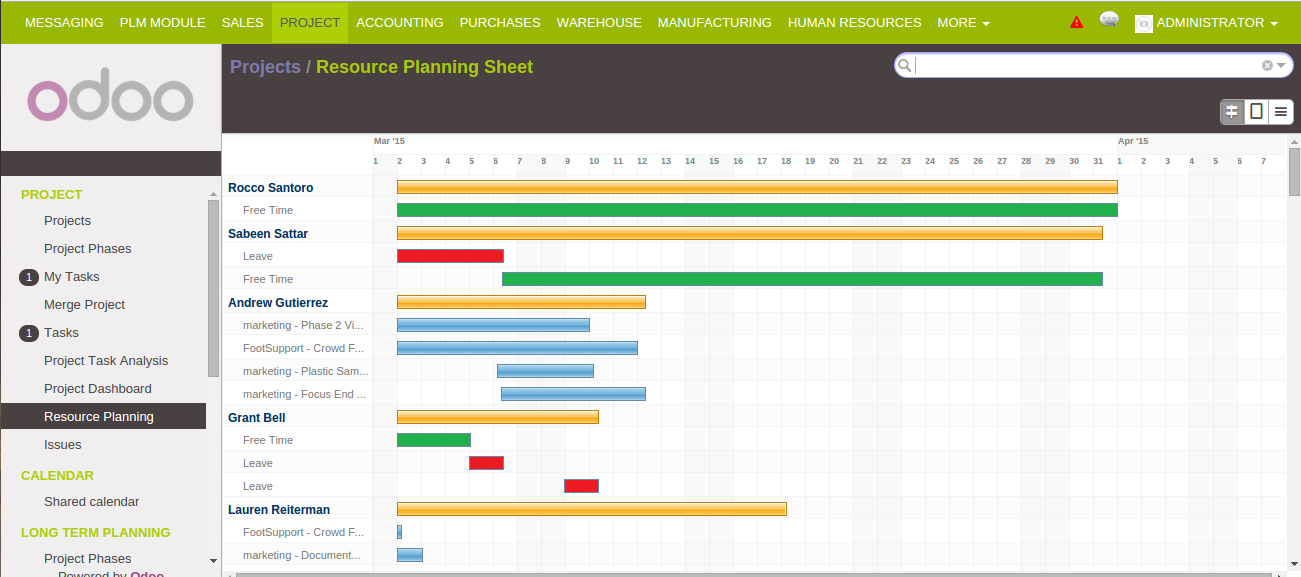 The different bar indicates different constraints.
 Blue – Busy Time
Green – Free Time
Red – Leave
Yellow – Entire Duration
Understanding more about resource mapping sheet
Start with the selection of the duration. The working mechanism depends upon calendar defined and working hours, number of working days in a week is also picked form calendar. Whenever any holiday or non-working day encountered during task duration, system automatically shift that day to next working day.

The result will be shown corresponding to the selected duration only.
 Hovering over the bars will show the details such as project name in which the resource is busy, the duration in figures and the start date.
 Extremely useful for project planning activities and to identify and schedule the resources needed to delivery of project successfully.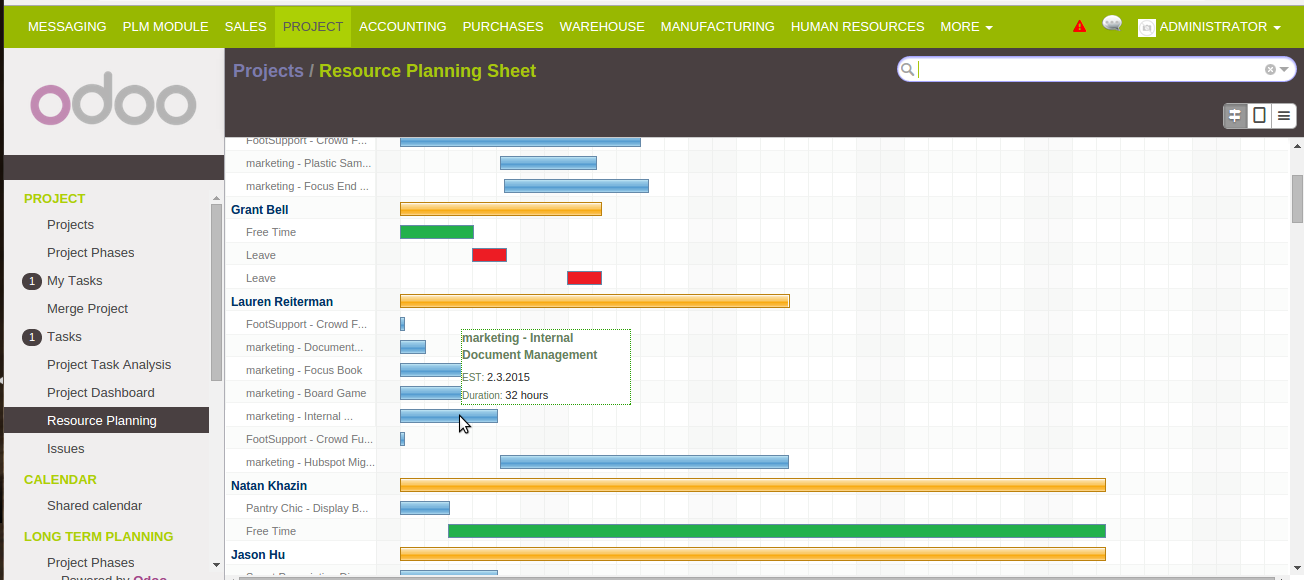 When resource allocation becomes a challenge, this customization of Odoo will help you to overcome them. If you are looking for similar module, kindly contact on
Email Id: sales@bistasolutions.com
Contact: USA:  +1 (858) 401 2332 / Other Regions +91 89760 98984
Also see our reporting dashboards for project management.