By Using PM Module – Developed By Bista Solutions
Generally in manufacturing industry, the process of manufacturing a complete product successfully is only possible if there is availability of raw materials. Similarly in other industries also many assignments are always depended upon the completion of the sub task, but it is very difficult to maintain and track the list of those dependent tasks.
To simplify that, Bista Solutions has developed the module in which the user can track the status of the dependent task as well as the successful task.
Let us see the demo using Odoo.
Initially, login in your Odoo Account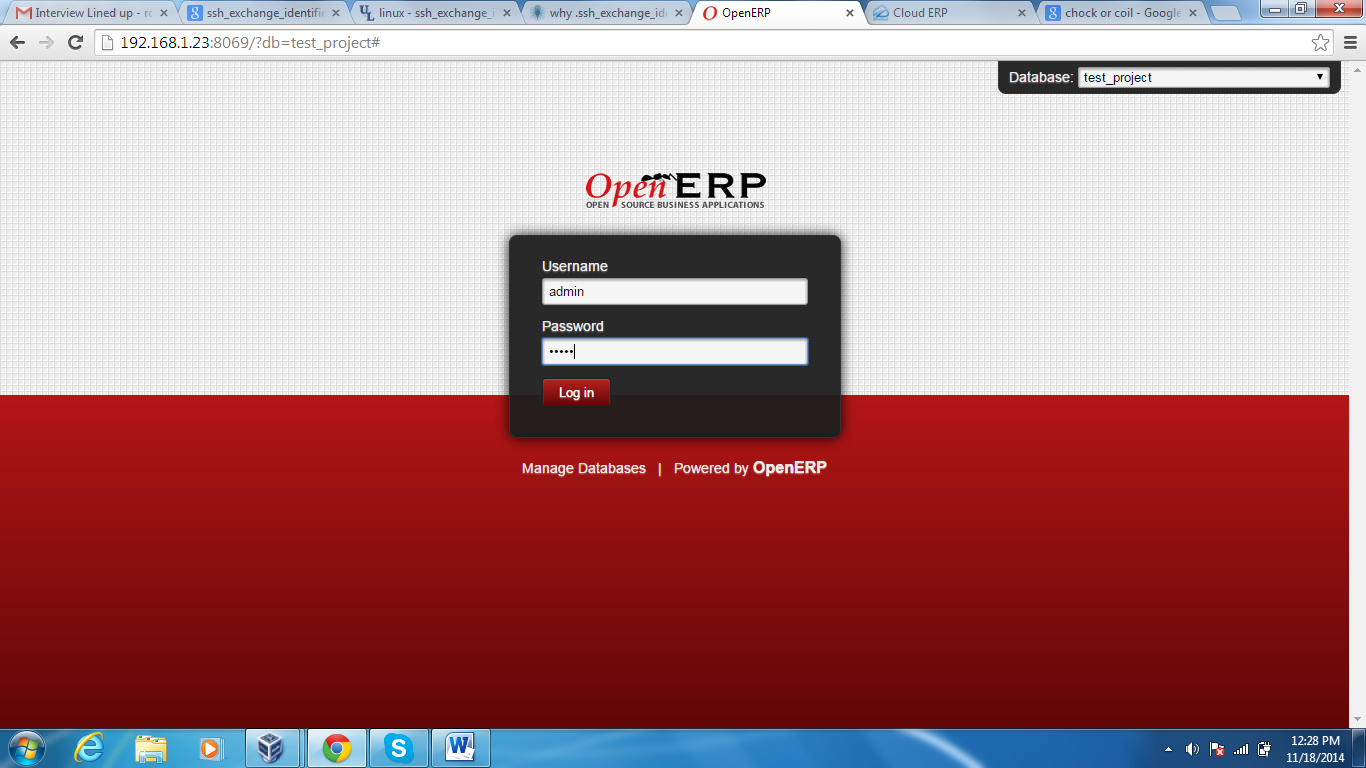 After login- In projects, you need to create a New Project.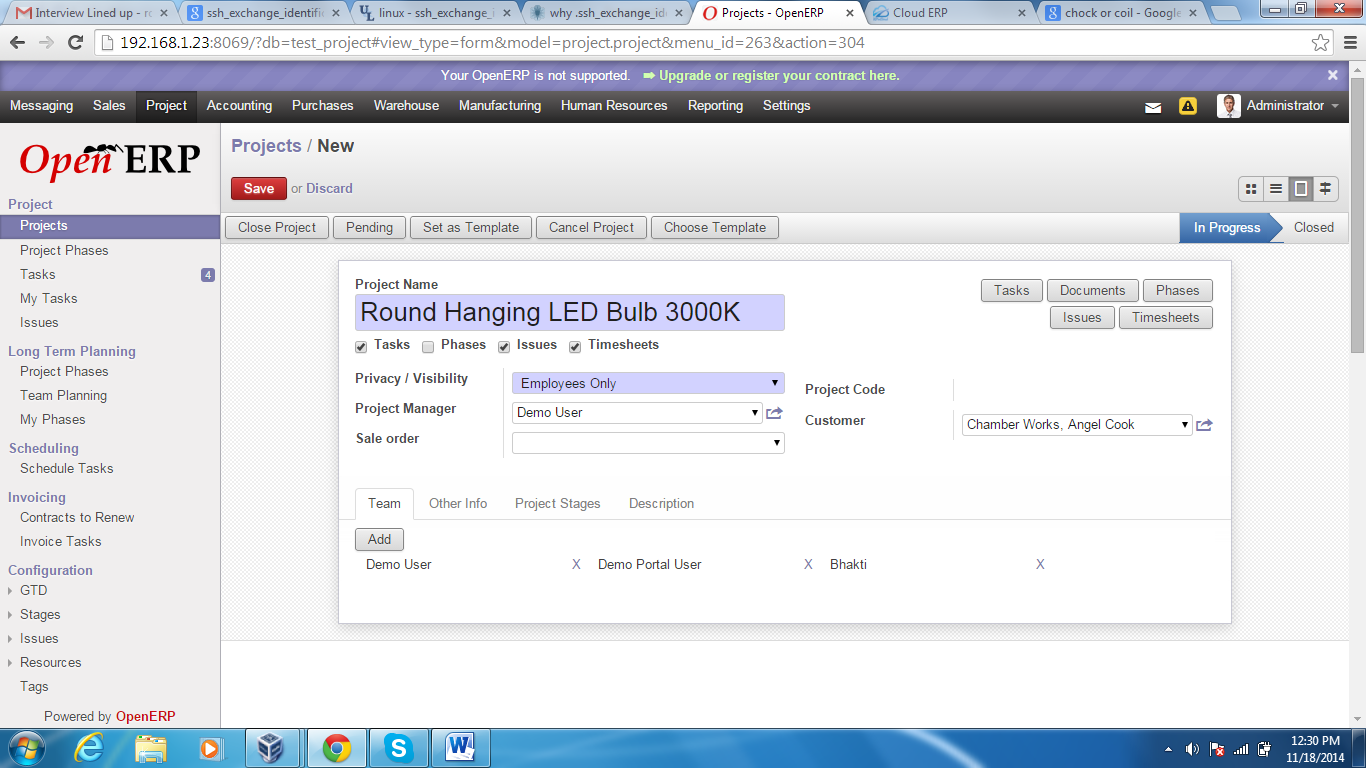 Usually, after creating the project basic task are defined
Create the Task —>Go to Tasks —>Locate the Task and click on it.
Click on Dependencies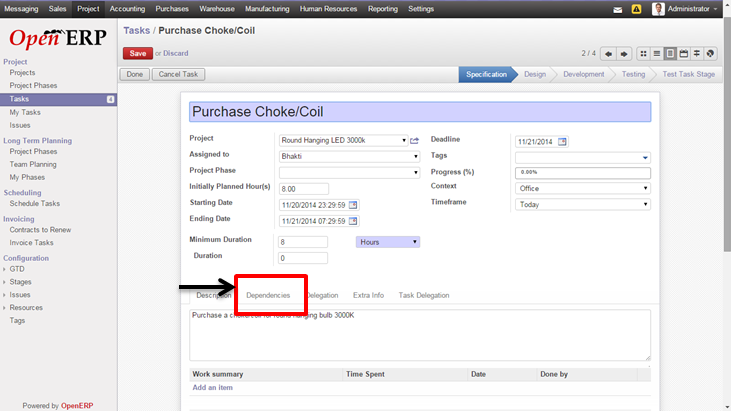 Now, under successor you will find the particular task which can be only completed after the completion of the main task.
In the below given example, the task "A" (Fitting Choke/ Coil & LED to Ficture) is only possible after the completion of the Task "B" (Purchase of choke).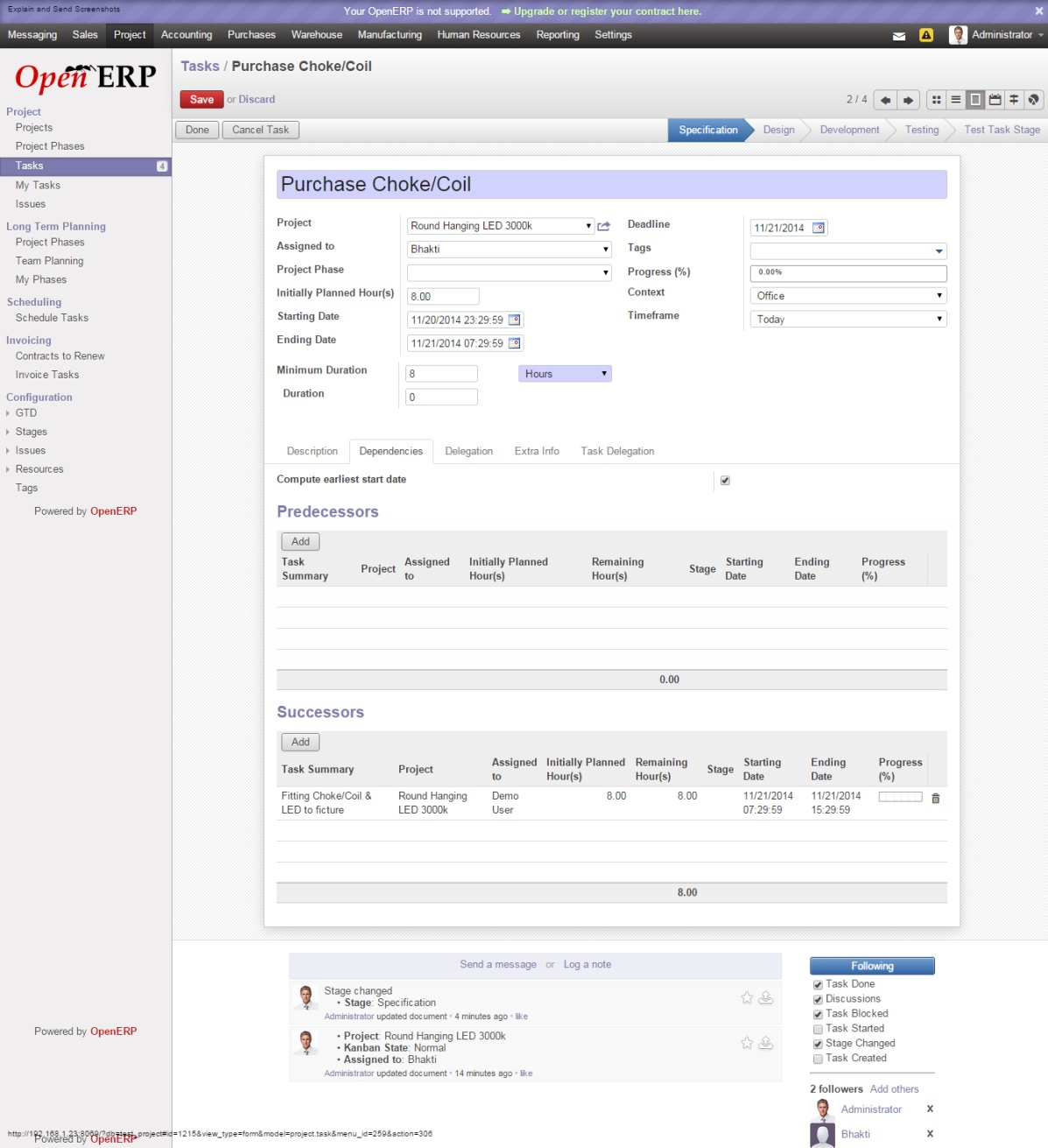 Let us create the Predecessors.
Now, here to complete the Task "C" (Create Ficture Capacity 20 Bulb) it is important to complete the Task "A" (Fitting Choke/ Coil & LED to Ficture)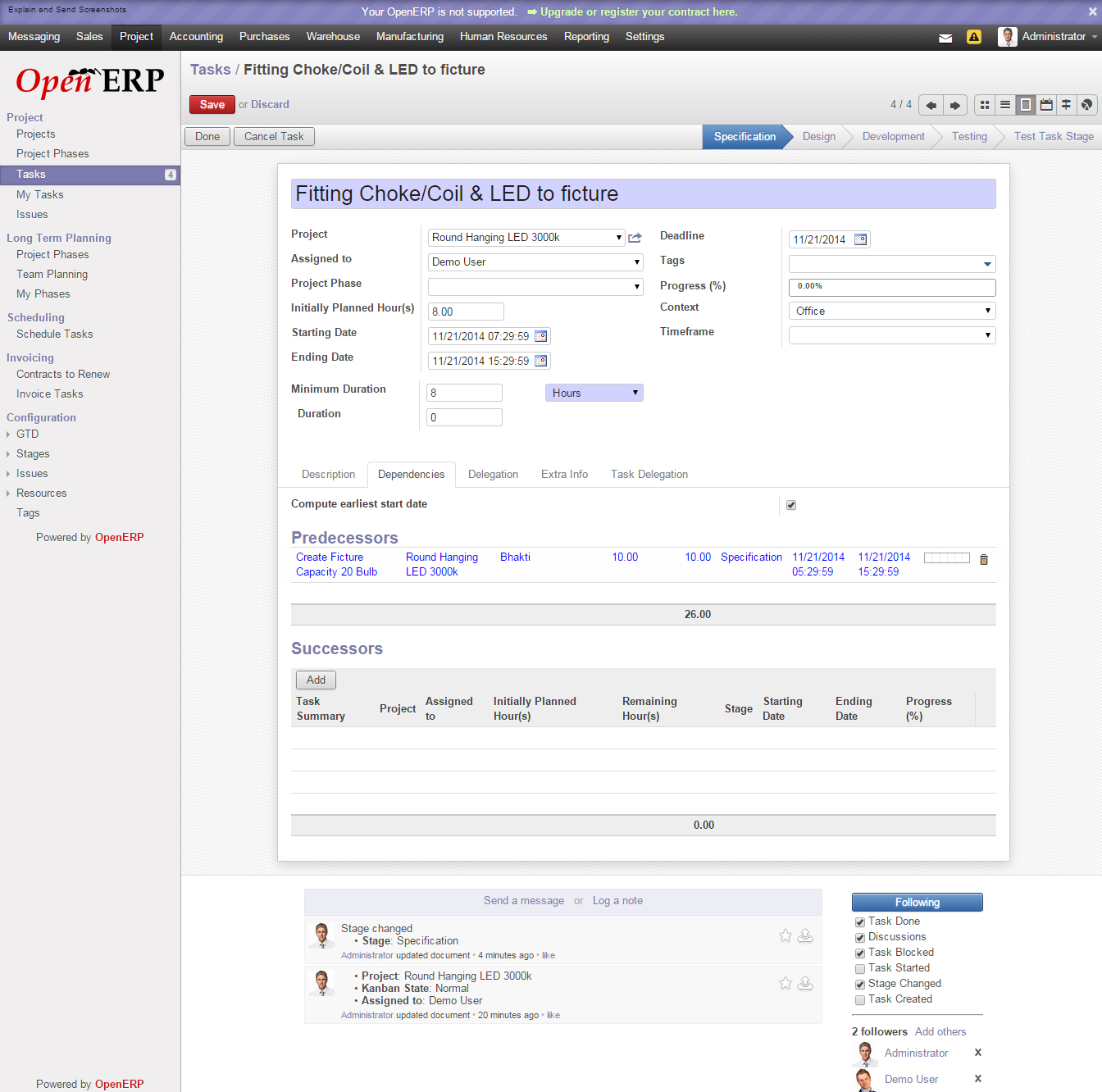 Finally! Using the Predecessors and Successors module developed by Bista Solutions, we can bring more transparency in our Project Management.
If you are looking for any customisations in Odoo ERP, you can email us on sales@bistasolutions.com or click here. Our representative will reach you within 24 hours.